I just got this: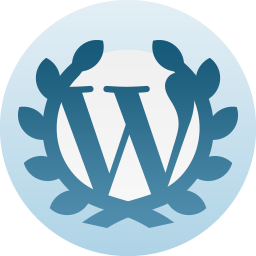 Happy Anniversary with WordPress.com!You registered on WordPress.com 10 years ago.
Thanks for flying with us. Keep up the good blogging.
~~~~~ooo000ooo~~~~~
Yikes! Before that I blogged with amagama.com from May 2001.
They went belly up.
Hey, not because of me!
I managed to rescue a few of my posts thanks to the wayback machine but many were lost forever. Here's how we heard:
Amagama is no more
Dear Amagama user
After much consideration and consultation, we decided to close Amagama. The platform had very few active users, and we did not believe that it would be worthwhile trying to save it from its technical problems.
Amagama's biggest challenge was spam blogs. These spam blogs – or "splogs" – created thousands of accounts and put too much pressure on the system to keep it running efficiently – and sometimes impossible to keep it running at all. As a result, Amagama suffered from poor performance over its lifespan, which made it unattractive to users.
On a personal note, I am truly sorry that we have had to take this difficult decision. Amagama has a long history in the South African blogisphere, and this closure marks the end of that history.
Amagama closed on Wednesday, 20 May 2009.
Kind regards
Jason Norwood-Young
Technical Manager
M&G Online
~~~~oo0oo~~~~
Archives – all gone, though

Categories

Blogroll